Privacy Programme Audit
See if your compliance program is fit for purpose with expert audit services
Is your data protection compliance programme fit for purpose? Get an in depth, independent review from one of our data protection experts with our Privacy Programme Audit.
Completing an annual audit is essential to ensure your privacy programme remains compliant with the relevant legislation and accounts for any recent changes in your organisation.
We review your programme, in the context of your organisation, and give you an opinion, listed recommendations and an action plan.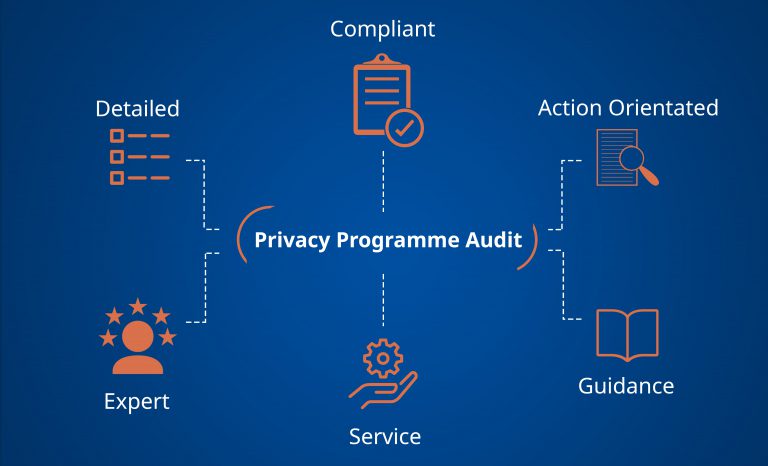 Benefits of Privacy Programme Audit
With the Privacy Programme Audit package, our services usually include:
Process reviews
Interviews with relevant team members
Detailed reviews of compliance documentation including:

Personal data inventory
Data Protection Impact Assessments (DPIA)
Subject Access Requests
Privacy Policies
Employee/Contrator Contracts
Supplier/Client Agreements

Internal compliance review statement
Detailed opinion
Listed recommendations
Detailed action plan with fixes and improvements
Question and answer for specific compliance issues
Frequently Asked Questions
We use a variety of methods to complete your privacy programme audit, depending on your business. These could include video conferences, in person meetings, independent working and more.
Generally, we can be flexible to fit with your requirements.
At the very least, you should expect to carry out an internal privacy programme audit on an annual basis in order to stay compliant with data privacy legislation.
However, choosing a trusted external team to carry out your audit can mean you get a more thorough report, free from any bias or incentives.
When you couple the Privacy Programme Audit with a Sovy Essentials product (such as the Sovy GDPR Privacy Essentials), we can provide more detailed recommendations, and even help you with some of the implementation of your actions.